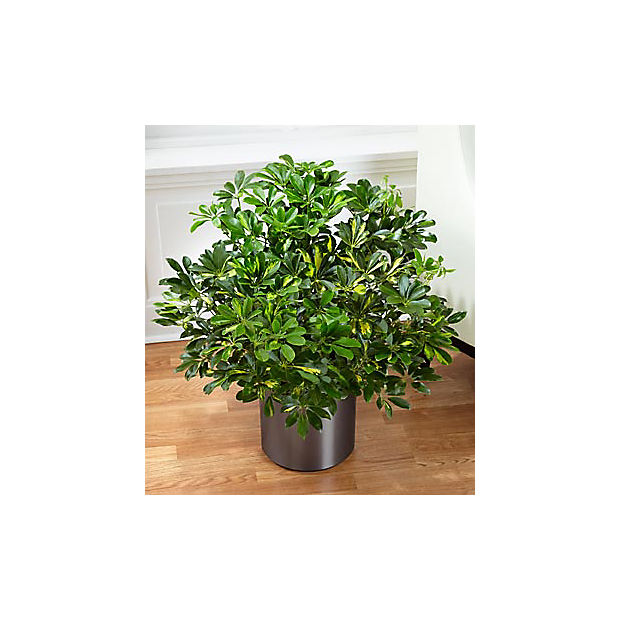 The Schefflera Arboricola
price$
Please enable your cookies before you can select date, zip code and location type.
The Schefflera Arboricola
The Schefflera Arboricola, or more commonly known as a Dwarf Umbrella Tree, is a lush and vibrant way to bring nature into any space. This incredible plant displays its beautiful foliage presented in a round graphite container for a look of modern sophistication, making it an ideal plant suited to fit into any interior décor.
Approximately 10" diameter.
ITEM #C28-4890
Our experts ensure your gift is fresh and will last.
When plants are delivered, they create a special moment. So, we strive for perfection with every gift.
Delivered by Hand
When you're delivering a sentiment, it should be perfectly stated. That's why the same attention to detail that goes into crafting your gift, also goes into its handling. Our florists deliver our arrangements by hand. This means your gift arrives the same way it left the shop.