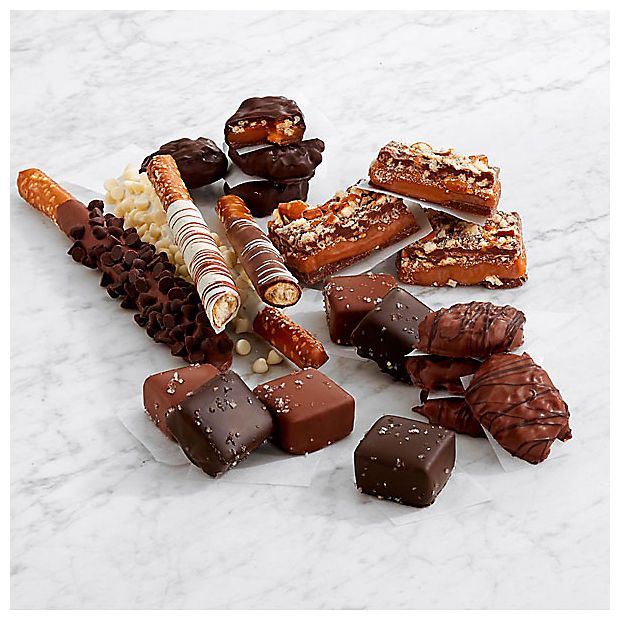 Handmade Caramel & Pretzel Sampler
price$
Please enable your cookies before you can select date, zip code and location type.
Handmade Caramel & Pretzel Sampler
Where do we start with a delicious, and abundant, gift like this? Whoever you send the Handmade Caramel & Pretzel Sampler to will be delightfully overwhelmed with the choices! Each Salted Caramel is smothered in milk or dark chocolate and sprinkled with Sel Gris, otherwise known as gray sea salt. The Caramel Pretzel Bark features a layer of chewy caramel sprinkled with salty pretzels and finished off with a layer of milk chocolate and more pretzels. They'll sink their teeth into Caramel Pretzel Rods and end with Caramel Nut Clusters.
6 Sel Gris Gray Sea Salted Caramels
8oz Caramel Pretzel Bark
4 Caramel Pretzel Rods
8 Caramel Nut Clusters
ITEM #SH5365
Your gift is inspected and shipped in a gift box to locations nationwide.