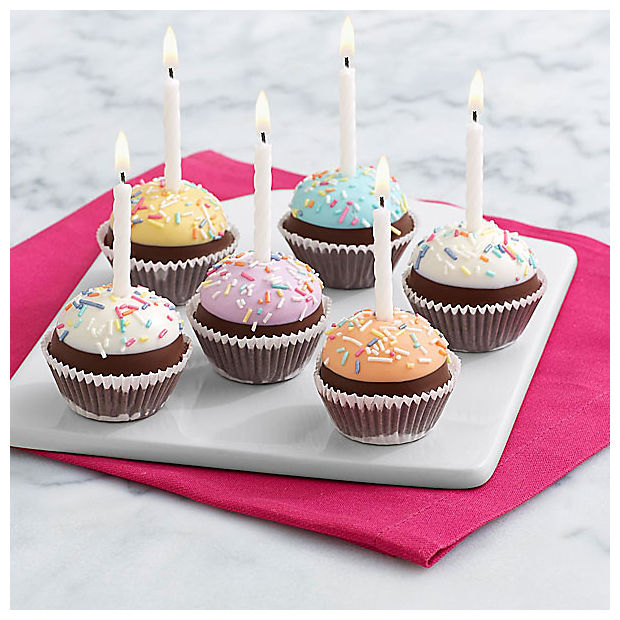 Handmade Birthday Brownie Pops
price$
Please enable your cookies before you can select date, zip code and location type.
Handmade Birthday Brownie Pops
It will be the happiest of birthdays when these fudgy chocolate brownie pops arrive at their door. Decorated like mini chocolate cupcakes, we topped them with colorful frosting and rainbow sprinkles. We've even included a candle in each pop, so they can celebrate with a special wish each time they enjoy these irresistible treats.
1 Coral Cupcake Brownie Pop
1 Pink Cupcake Brownie Pop
1 Teal Cupcake Brownie Pop
2 White Cupcake Brownie Pops
1 Yellow Cupcake Brownie Pop
ITEM #MH5167
Your gift is inspected and shipped in a gift box to locations nationwide.