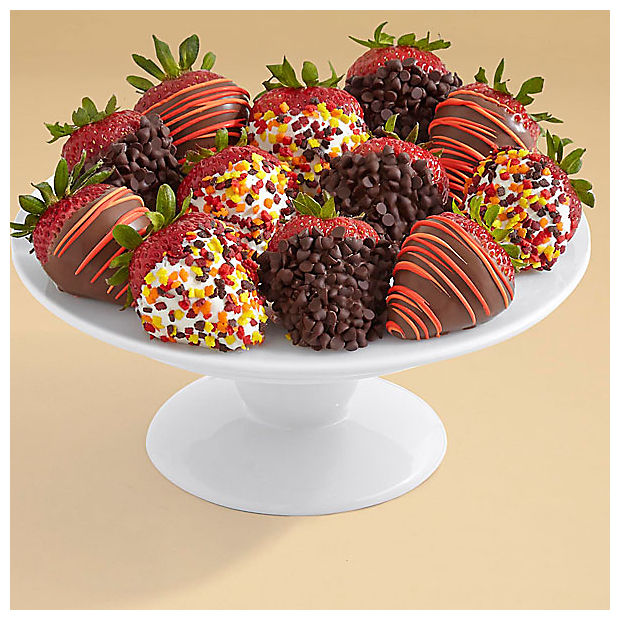 Gourmet Dipped Autumn Strawberries
price$
Please enable your cookies before you can select date, zip code and location type.
Gourmet Dipped Autumn Strawberries
Fresh, festive and delicious, this is a gift they are sure to fall for! Our autumn strawberries are dipped and dressed in their seasonal best with autumn leaf sprinkles, chocolate chips, and orange and amber swizzles. An unforgettable surprise they'll enjoy, no matter what the occasion.
4 Strawberries Dipped in Milk with Orange and Amber Swizzles, 4 Strawberries Dipped in Dark with Chocolate Chips, 4 Strawberries Dipped in White with Autumn Leaf Sprinkles
ITEM #MH5189
Your gift is inspected and shipped in a gift box to locations nationwide.