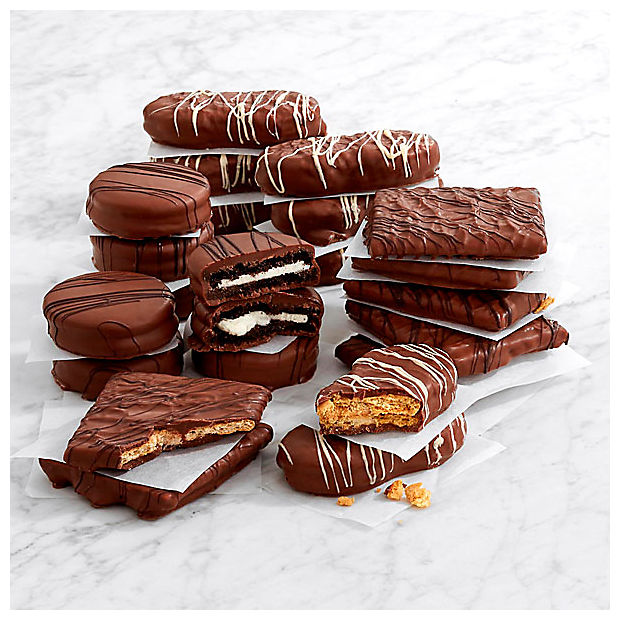 Chocolate Covered Cookie Collection
price$
Please enable your cookies before you can select date, zip code and location type.
Chocolate Covered Cookie Collection
Just when you thought your favorite cookies couldn't get any better, we dipped them in creamy milk chocolate! Each cookie hits a different flavor note cookies and cream with OREO cookies, sweet honey with graham crackers and creamy peanut butter with Nutter Butters. Their tastiness is only elevated by a drenching of milk chocolate.
8 Milk Chocolate Covered OREO® Cookies
8 Milk Chocolate Covered Golden Graham Cookies
8 Milk Chocolate Covered Nutter Cookies
ITEM #SH5363
Your gift is inspected and shipped in a gift box to locations nationwide.