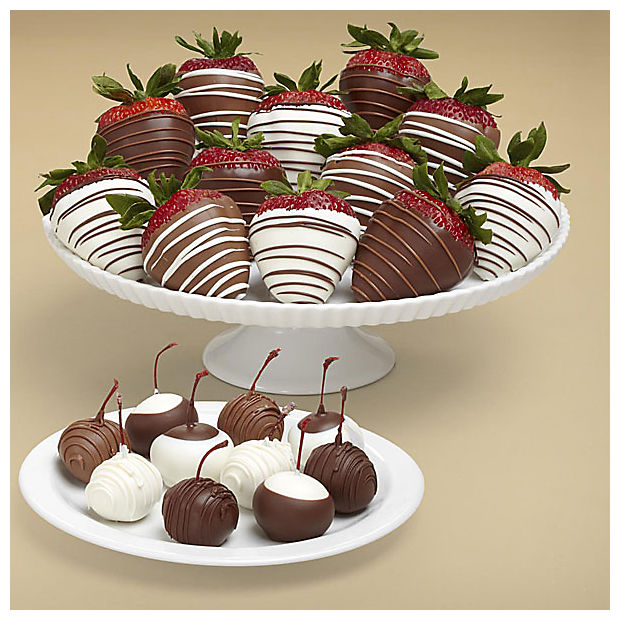 10 Dipped Cherries & Swizzled Strawberries
price$
Please enable your cookies before you can select date, zip code and location type.
10 Dipped Cherries & Swizzled Strawberries
Ten large and sweet hand-dipped maraschino cherries accompany huge dipped and swizzled strawberries. A stunning gift for any dessert lover.
ITEM #MH5350
Your gift is inspected and shipped in a gift box to locations nationwide.